The Cruises

All day cruises depart from Swantown Marina in Olympia, WA. 
 

Traveler may welcome up to 6 guests per voyage.  The vessel is crewed by 
Captain Scott Voltz and his business partner and wife, Connie Bunyer.   

Soft drinks and snacks are included on all cruises.  Guests may bring their own beverages and food, or we can provide full meals.  Two kayaks are available for your use, before, during, or after your cruise.

Rates are based on cruises departing from the Port of Olympia.  We recommend reservations well in advance. Especially during the busy summer season. 

Gift certificates are available and can be applied to any cruise.   

If you don't find a cruise of interest, let us customize one for you. There are many places to go in the beautiful Salish Sea . 



Budd Bay Cruise
- Our most popular! A two, three, or four hour cruise along beautiful Budd Bay to Boston Harbor and back along Cooper Point. On a clear day, the Olympics and Mt. Rainier are incredible to view.  
See Budd Bay Cruise Information and Map
.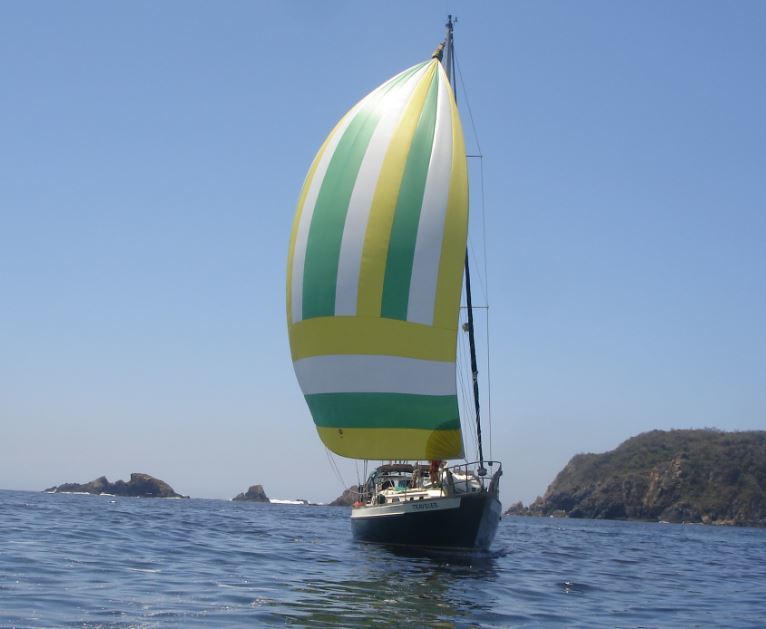 Open Sail Cruise
 - On these two hour cruises we group individuals together to make it possible for 1 or 2 folks to get out on the water at less cost.  Cruise dates in 2019 include May 6, May 20, June 3, June 17, July 15, July 29, Aug 12, Aug 26, Sept 9 and Sept 23. 
See Open Sail Cruise Information and Map. 
​​Sunset Cruise
-  Let your spirits soar as Rainer, our big mountain turns amber and the Olympics shed their light. Sunset on the water is magical. This three hour cruise can be a wonderful way to celebrate life, relationships and the beautiful world we live in.  
See Sunset Cruise Information and Map.​​
Dinner Cruise
- Come aboard in the late afternoon, enjoy appetizers on deck while taking in the scenery, then sit down to a tasty dinner on the water.  This three hour cruise is a perfect way to end your day. Let us do the cooking. Sit back and enjoy.
See Dinner Cruise Information and Map.
Overnight Option 
- Instead of staying in a hotel, stay aboard Traveler for a night at the dock. Combine an overnight stay with one of our other paid cruises. We have two private, two person cabins and space for two more persons in the salon. Price $80 for two plus $10 per extra person. Coffee, tea, and breakfast rolls included. 
See Overnight Option Information.
Hope Island Discovery
 -  Lift your spirits and enjoy the sights on this seven hour cruise. This beautiful 106 acre marine park is reachable only by water, with incredible views of Rainier and the Olympics.  
See Hope Island Discovery Cruise Information and Map.
McMicken Island Tidelands
- Experience a full day or overnight cruise to an 11.5 acre marine state park located off the east side of Harstine Island. Take the dinghy ashore to walk the sand bar and the hiking trail then relax on the boat watching eagles feeding on the shoreline.
​See McMicken Island Cruise Information and Map.
Kayaking Budd Inlet -
We've added two kayaks to our little fleet.  These are free to use during any of our charters.  Arrangements can also be made for you to paddle around the Olympia waterfront or the scenic shoreline north of East Bay before or after your cruise.  Call for details. 
Kayak Rentals
Jarrell's Cove Cruise
- With this overnight cruise, experience Jarrell's Cove 3,500 feet of salt water shore that makes beach exploration very popular. Jarrell's Cove is on the north shore of Harstine Island.
See Jarrell's Cove Cruise Information and Map.
​
Port Townsend Wooden Boat Festival Cruise
- A six day cruise departing Olympia the morning of September 4th, 2018.  We meander up the sound, arriving in Port Townsend on the evening of the third day.  Then you have two days to enjoy the festival before heading south again.   
See Port Townsend Cruise Information and Map.
Island Hopping in the South Sound - Stay with us for 2 to 5 nights as we gunkhole around the South Sound, visiting Hope Island, McMicken Island, Jarrell's Cove on Hartstine Island, Anderson Island, and Penrose State Park on the Key Peninsula.  We will visit quiet island anchorages, hike remote state parks, and spend time immersed in the beauty of our forested watershed.

Multi-Night Cruises in the Salish Sea
- Sail the South Sound or head up north to explore bigger waters.  From Olympia to Tacoma, to Seattle, to Port Townsend, and on to the San Juans, we can custom design your multi-night cruise to fit your vacation schedule.
See Multi-Night Cruise Information and Map.
Celebrating Life
- a Memorial on the Water - Time on the water can be a wonderful place to reflect on the passing of a loved one's life- either spreading of ashes or time for family reflection. 
See Celebrating Life Cruise Information and Map.
Wedding Aboard 
-  Bring your partner and a couple of witnesses and tie the knot while drifting in Budd Bay.  We'll arrange an officiant or you can bring your own.  Connie will work with you to select a couple of your favorite songs.   
See Wedding Aboard Cruise Information and Map. 
Weather Considerations

Weather is often unpredictable on Puget Sound. Our sailing of Traveler depends on the wind conditions, destination of the cruise, and the wishes of the guests.  Winds might be light in mid summer.  Our goal is to raise sails whenever possible.  However, some of the most thrilling sailing is during a low pressure system accompanied by clouds and rain.

Traveler is a comfortable boat to experience the beauty of Puget Sound, even in our common blustery weather of late spring and early fall.


Cruise Cancellations

If a cruise is cancelled by the Captain because of weather or vessel condition presenting a risk to guests, there will be a full charter refund or a transfer for a future cruise.

Guest Cancellations

If you cancel more than 14 days before your sail is to begin, your payment will be returned in full, less a 6% service fee.  

If you cancel less than 14 days before your sail is to begin, we will return 50% of the total charter cost or.... we will happily work to reschedule your cruise to another time.